Last year UK-based artist Matt JOnes started the Lunatik Mini-Tea Tour, a custom toy exhibit based on his "Lunatik in a Cup of Tea" vinyl toy. This year the show continues in Cambridge, UK, with custom Cup of Teas customized by over 70 artists from all over the world.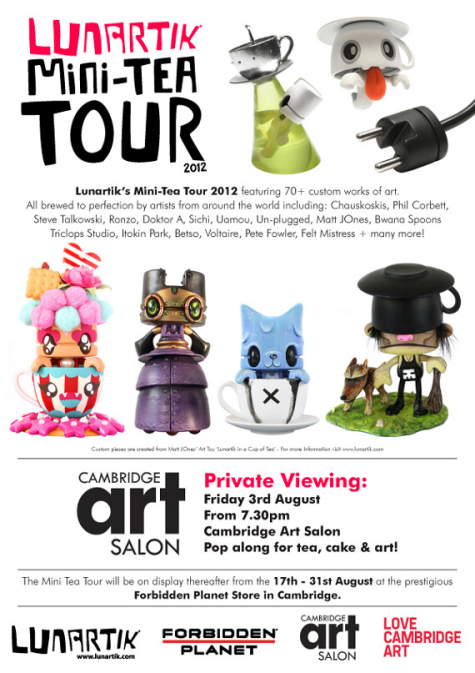 You can find the complete list of artist featured in the exhibition here. The private viewing is guest list only, so if you're looking to attend please be sure to send an email to the Cambridge Art Salon so you can get in.
We wish we could be there-the artist roster is impressive.
Source: Lunatik