LuLi Bunny "Forest Keepers" 204 Calendar
Start the new year with this ultra cute calendar designed by LuLi Bunny. This calendar features new characters created by LuLi Bunny herself, the Forest Keepers. There's 12 original kawaii illustrations included in the calendar, one to help bring cuteness into each month.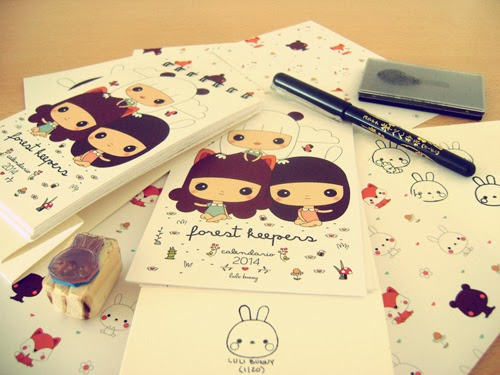 The calendar is sized at about 4 x 6 inches and will come signed and numbered by LuLi Bunny. To get your Forest Keeper you can contact LuLi Bunny via her website.
Source: LuLi Bunny