Lovely ME:EX "Mini Pet Perfumed Hand Creme"
Remember back in Spring when we were excited about super cute beauty products that were available through Korean store The Face Shop? It's been awhile but we did want to bring them back to pay attention to each product. The first products we've fallen in love with are these little kawaii pots of lotion.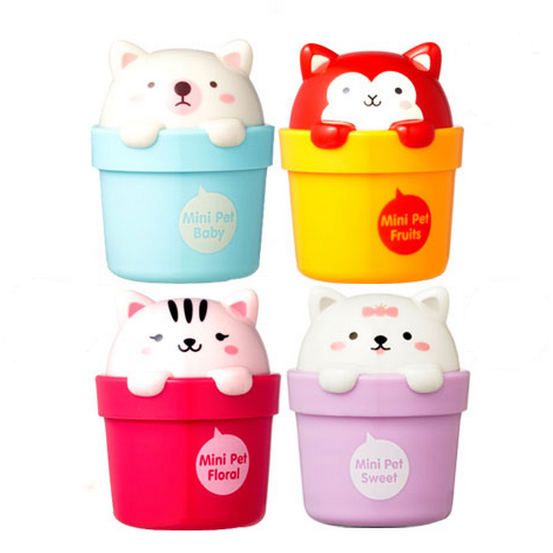 There's four scents to collect-Baby Power, Fruity, Floral, and Fruity Floral, with a different kitty for each scent. The pots hold 30ml of creme, or a little over 1 ounce. The pots are small enough to store in your purse or anywhere where you're short on space. We like to keep a couple of jars on our desks-this way we have quick access to lotion and some eye candy.
We got the Floral and Baby Powder pots. Aren't they super cute?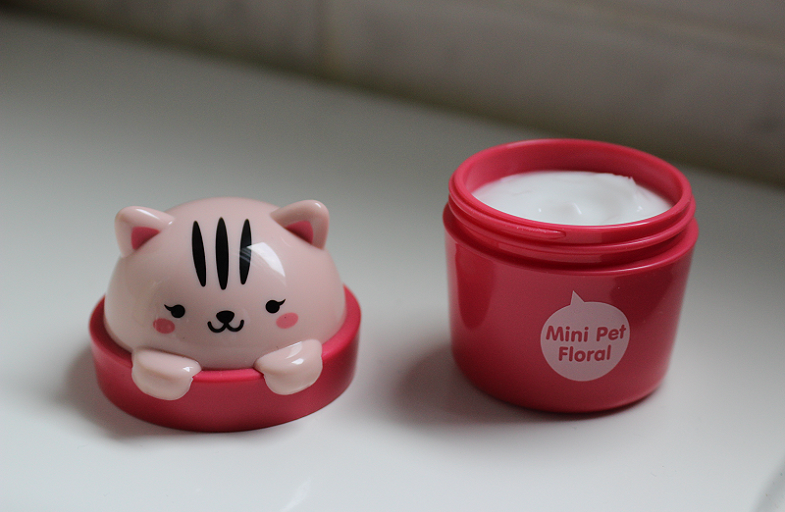 You can get them at the Face Shop for $8 USD each. IF you don't have access to a Face Shop near you there's several online retailers you can get them from.