"Lost in Light: The Art of APAK and Deth P Sun" at GR2 Giant Robot
Opening this week at GR2 Giant Robot is "Lost in Light," a collection of new works from Deth P Sun and duo APAK. There's not much details about the show, but if the below flyer is a hint we think it's going to be filled with animals in a dreamlike dark forrest. What do you think?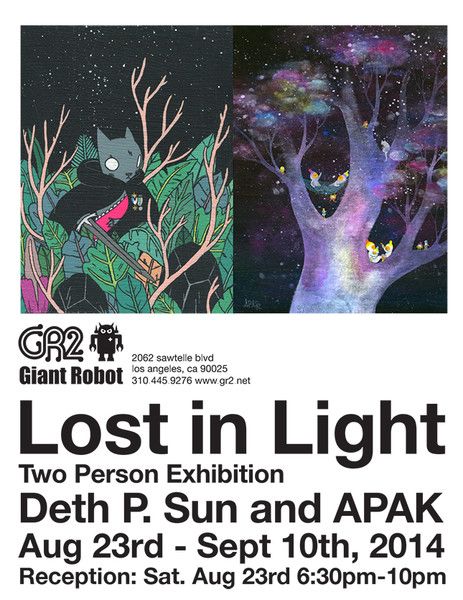 We know that pieces from the show will be up on the Giant Robot website later on this month and we can really see what the theme is. In the meantime, we'll check out previous works of the featured artists on their websites to prepare ourselves for the show.
Source: Giant Robot