"Little Golden Tales" at Gallery Nucleus
This weekend at Gallery Nucleus is the opening of "A Tribute to Little Golden Tales," a group exhibit that will be showing interpretation of the popular book series Little Golden Books. There are so many artists featured in this show it's crazy!
Roster includes Alina Chau, Allison Hoffman, Andrew Kolb, Becky Dreistadt, Chuck Groenink, Corinne Reid, Diana Sudyka, Drake Brodahl, Eren Blanquet Unten, Eric Gosselet, Israel Sanchez, Jackie Huang, Jared Andrew Schorr, Jeremiah Ketner, Jerrod Maruyama, Joey Chou, Kenard Pak, Leo Espinosa Loren, Lorena Alvarez, Maxime Mary, Michelle Romo, Nikolas Ilic, Olga Stern, Pakoto Martinez, Patrick Awa, Renata Liwska, Sadie Figueroa, Seb Mesnard, Sophie Guerlais, Steve Lambe, and Victoria Ying.
Below is a piece from Jared Andrew Schorr that will be on display at the show: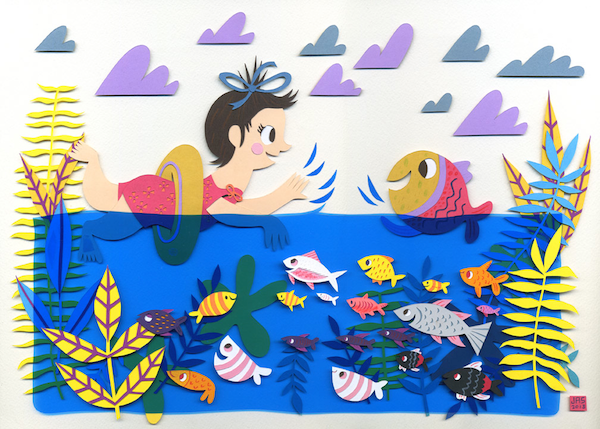 The show opens on January 18, 2014, with a free reception and a raffle prize Drawing. Fellow artist Becky Dreistadt will also be at the reception to meet people and sign copies of her book Tigerbuttah. "A Tribute to Little Golden Tales will be up until February 9, 2014.
Source: Gallery Nucleus