Litor's Works at Strangecat Toys
In the past few months Litor's Works have caught our eye with their Umasou, Boogie Boy, Miko, and other cute crazy characters. These toys are hard to get many times as they're usually released overseas in countries like China, Singapore, Taiwan, and more. Luckily, Strangecat Toys has been able to get several of these sought after toys and are giving others a chance to get some of these amazing toys!
If you head over to the Strangecat Toys website, you'll be able to some previous releases from Litor's Works. These toys are from previous releases, including some items that were up for sale at this year's Five Point Festival. Below are some of the toys you're able to get: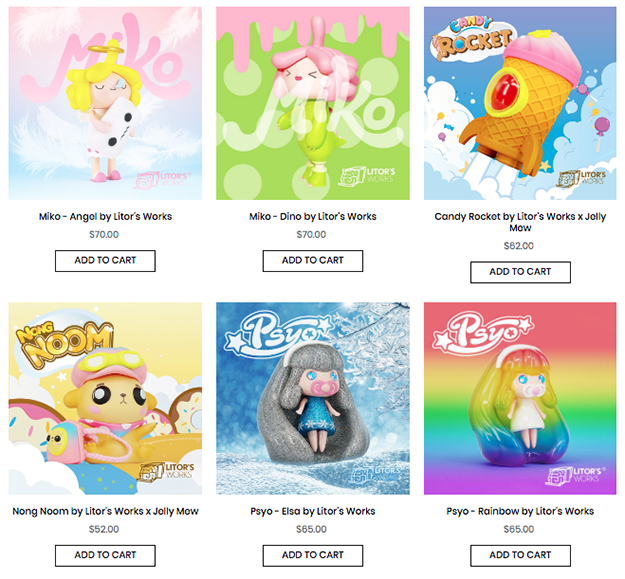 If you're looking to grab a Umasour, Strangecat Toys is also hosting a raffle for the Litor's Works Light Changer colorway. This variant was made especially for the online store, and only 25 will be up for grabs.
Head over to Strangecat Toys to sell all the Litor's Works goodies for sale and to enter the Umasou lottery. You have until July 1, 2019, at 12 PM to get your entry in so don't wait and enter today!