Kusovinyl & Nakanari's "Spiki the Wolfman"
Spiki the Wolfman is the newest variant by Kusovinyl and designer Nakanari. Spiki is dressed in a varsity jacket with matching sneakers. Why does this look so familiar to us?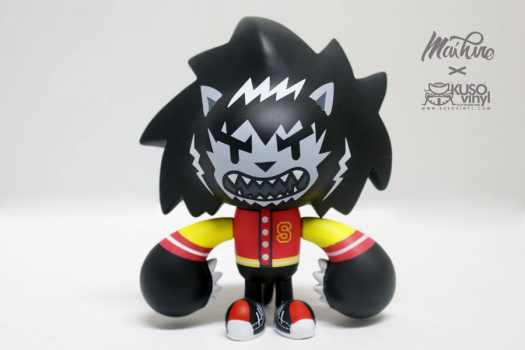 Spiki the Wolfman is 4 inches tall is limited to 500 pieces. There's also 100 pieces of chase Teen Wolf version of Spiki to collect as well. Spiki is shipped blind boxed, so you won't know which Spiki you'll get when you're ordering. These will be on sale starting January 28 in the Kusovinyl online shop.
Source: Kusovinyl on Facebook