KusoPon "Goodluck Bodhidharmapon Sunshine Edition"
The newest version of KusoVinyl and Rotobox's KusoPon pays tribute to the Japanese doll Daruma. This version is Luckitty Pon is brightly designed complete with a ultra cute face. The Daruma doll represents fortune, so not only is this Luckitty Pon cute it also can be a good luck charm.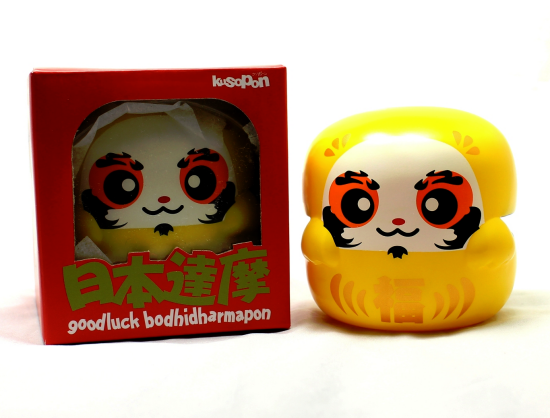 This KusoPon stands at 3 inches tall and is limited to 100 worldwide pieces. Get yours at KusoVinyl and KusoPop com now for $10.95 USD each.
Source: KusoVinyl