Kumapop Donut Ghost Stickers
As promised, Pete Ellison of Kumapop has released a set of Donut Ghost Stickers for the iPhone! The set comes from one of the stretch goals Ellison set up in part of his Donut Ghost Enamel Pin Kickstarter. The set is just as cute as the pins and comes in tons of designs. There's a Donut Ghost Sticker for every conversation!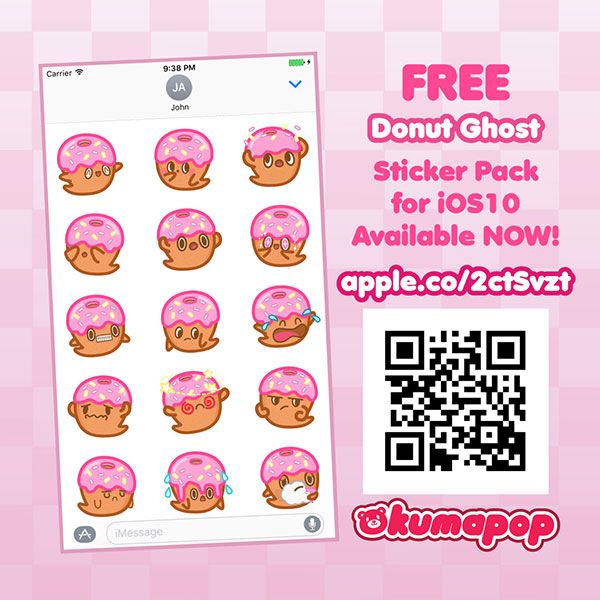 You can download the set now in the Apple store for free. Click here to get the set and start sending Donut Ghosts to your iMessage friends!