Ku-ki Shop "Oreo Cupcakes" Charm
How can you say no to this adorable charm by Ku-ki Shop? It's an Oreo Cupcake that you wear as a necklace or attach to your favorite accessory. We love everything about this charm, all the way down to the cookie sprinkles on top!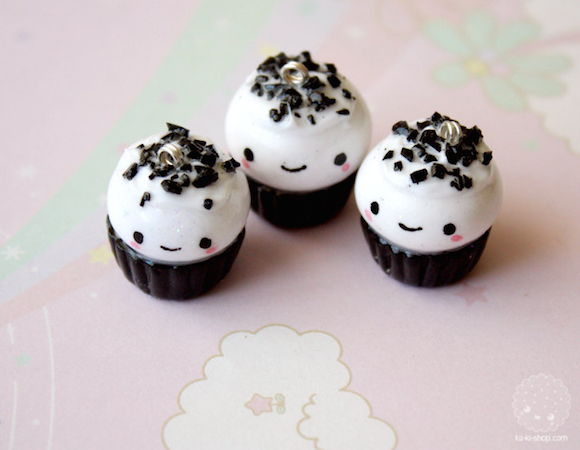 You can buy this charm now in the Ku-ki Etsy shop for $13 USD each. Choose to order your cupcake as a necklace, cellphone strap, or keychain.
Source: Ku-ki Shop on Facebook