Kozik Stache Labbit Plush
Coming soon to Kidrobot.. new Kozik Stache Labbits! These plushes will be sporting a mustache in tradition with previous Stache Labbits.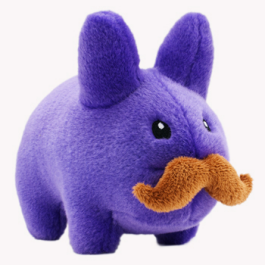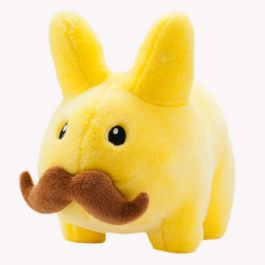 These Labbits come in purple and yellow. There will be 7-inch and 14-inch versions of both colors and they will be available in the Kidrobot online store starting July 26, 2012, at 11AM EDT. The 7-inch Stache Labbits will be $15.95 USD while the 14-in Stache Labbits will be $29.95 USD.
Source: Kidrobot