Kong Andri "Mr Moon & Mr Sun" Coarse Omens Custom
We fell in love with Kong Andri's interpretation of Coarse's Omen toys the moment he posted a preview of them on his Instagram. Andri has created two custom toys as part of his exclusives lineup for this year's Popcon Asia. Mr Moon is a navy blue owl that looks a little bit nocturnal with its details (also, it looks like it might be a bit have some glow in the dark details but don't quote us on it!). Mr Sun is the opposite of Mr Moon with its yellow face and happy cloud belly.
They are so cute, all the way down to their packaging!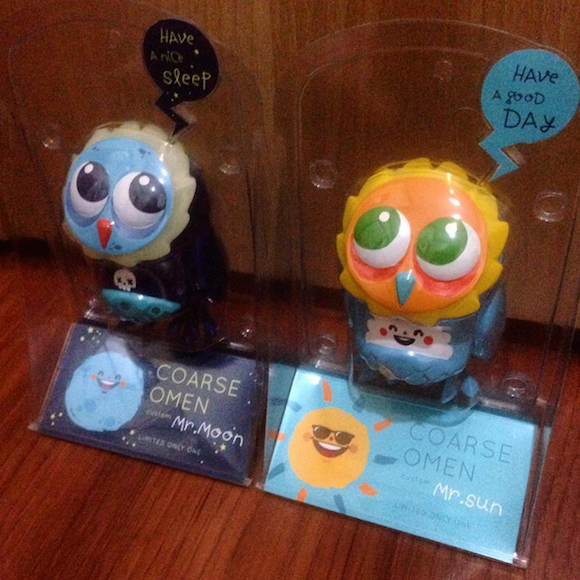 We didn't expect for this customs to be available for too long at Popcon Asia as they are such wonderful works of art. So you can imagine how excited we were to see that there would be available in Andri's online store! These customs are 3 inches tall and only one of each design has been created.
You can purchase either Mr Moon or Mr Sun (or both!) now in Andri's shop for $150 USD each.
Source: Kong Andri on Instagram