Wishlist Wednesdays: Konatsuya Rainbow Gummi Negora & Migora
These clear "Rainbow Gummi" version of Konatsuya's Negora and Migora are giving us another reason we wish we were in Japan. These toys are part of the Popbox Bazaar, being held at LOFT in Ginza. These figures were available via lottery earlier this month and it looks like these beauties aren't available outside Japan.
Sigh-we love all things rainbow and we would LOVE to get our hands on a set.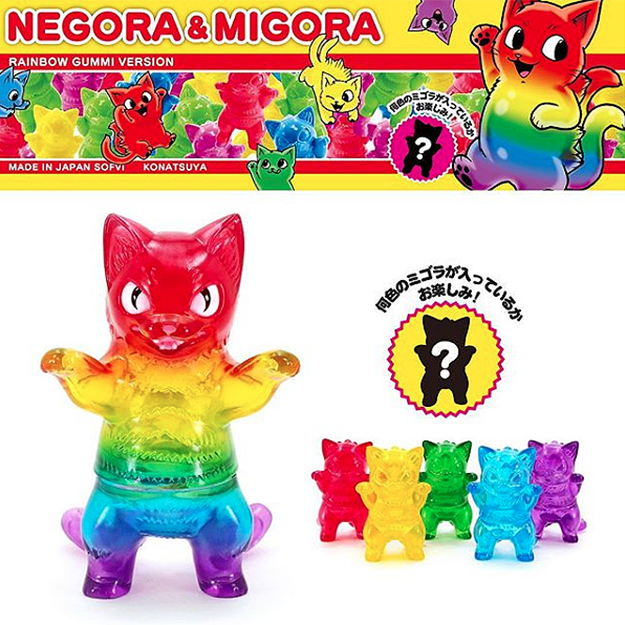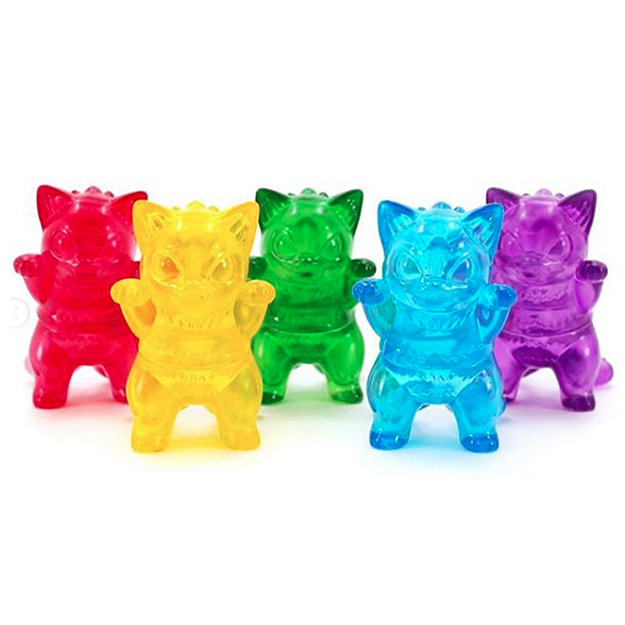 Maybe if we wish it hard enough they'll be released worldwide? We haven't heard much about an international release so you might have to scour the Internet if you must have them.