Kineda x Street Fighter "Hyper Collection"
Fashion and Lifestyle blog Kineda and Capcom have joined together to bring a collection of shirts that show a softer side of the Street Fighter franchise. Their Hyper Collection is a set of 12 designs featuring Ryu, Ken, E.Honda, Chun-Li, Blanka, Guile, Zangief, Dhalsim, Balrog, Sagat, Vega and M.Bison illustrated as as mini kawaii characters.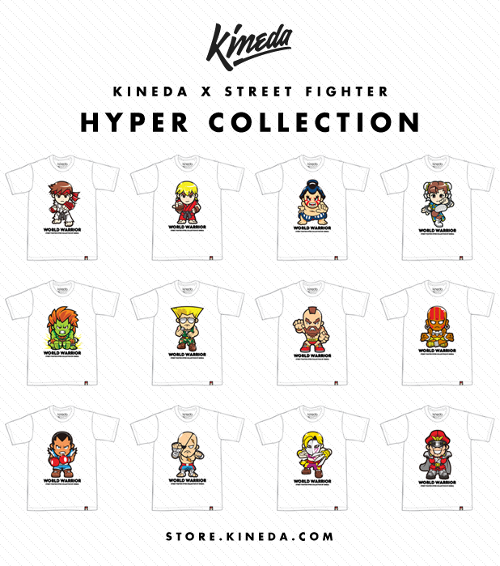 The shirts come in your choice of a white or black background and are available in men and women sizes. The Hyper Collection prices start at $36 USD each, $38 USD for larger sizes. You can pre-order a shirt now though the Kineda online store.
Source: Kineda