"Kiki At The Beach" featuring Luli Bunny
"Kiki At The Beach" is a new iOS game by Moosh Gaming with graphics by Luli Bunny. The iPad game teaches young children about shapes and help train their motor skills while they play.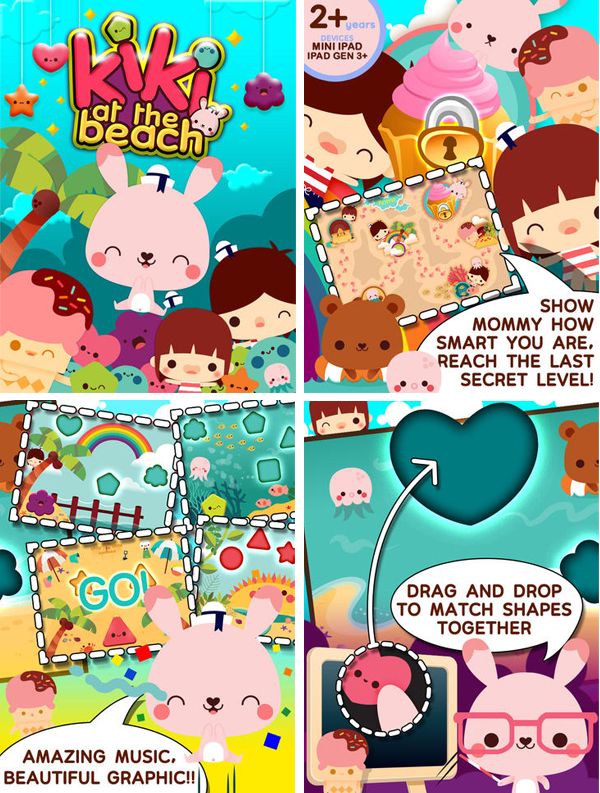 There's a lite version of the game that's free to download. The full version of Kiki At The Beach will costs you $2.99 USD.
Source: Luli Bunny