Be prepared-Kawaiiland is coming this summer! Kawaiiland is a one day event will feature loads to kawaii style items including fashion, art, accessories, and more. Think of is as a convention for all things cute!
Kawaiiland will first come to New York City this summer, followed by San Francisco and Los Angeles.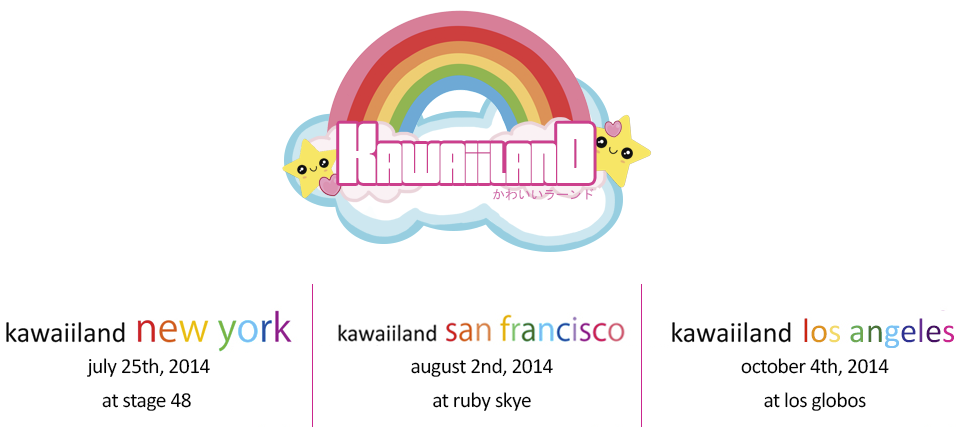 Check out the official Kawaiiland site for vendors and tickets. We can only imagine that this will be an event overloaded with so much kawaii. We can't wait!
Source: Kawaiiland