Kawaii Not "I Crap Rainbows" Stickers
We want these stickers designed by Megan Murphy, creator of Kawaii Not. The stickers are based on the web comic titled "I Crap Rainbows" where a cloud shows how it makes a rainbow. There's eight stickers per sheet so you can put them all over the place.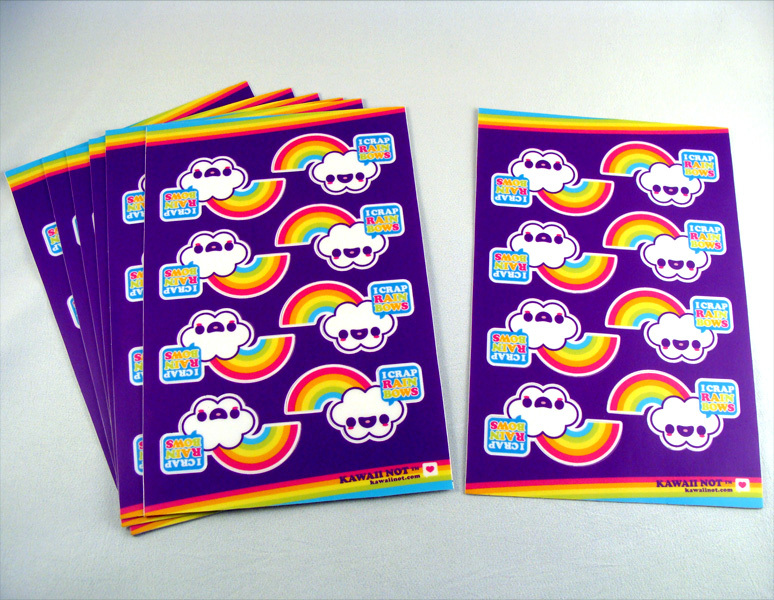 The stickers are made of vinyl and will come on a 4 x 6 inches sheet. You can get a sheet for $3 USD in the Kawaii Not online store now.
Source: Kawaii Not