"Junior – Ghost Blossom Edition" from Lou Pimentel & mphlabs
NY-based artist Lou Pimentel has been leaking sneak peeks of his new vinyl toy Junior for the past few weeks, but now myplasticheart has posted official pictures of Junior just in time for New York Comic Con, and it's a special glow in the dark version!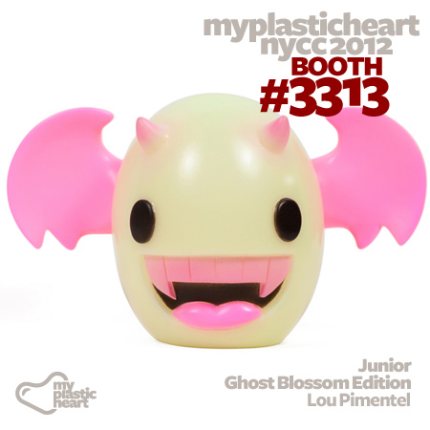 The Ghost Blossom edition of Junior is the first release from the collaboration between Pimentel and mphlabs. This guy is $35 USD and will be on sale during NYCC this year. We're not sure how many will be on hand but we're hoping it's not a small run. You can pick this up at the myplasticheart booth (booth # 3313).
Source: myplasticheart