Juan Muniz "Da Bunny Trail Book" on Kickstarter
Las Vegas-based artist Juan Muniz has started a Kickstarter to gather funds for his Felipe character. "Da Bunny Trail" is a set of two books, one an art book featuring works by Muniz and another as a coloring book. The Kickstarter would not only help fund the book set but also help bring Da Bunny Trail to both Comic Con International 2014 and the 2014 New York Comic Con. So far the fundraising is a little less than halfway funded, but there's still time to donate.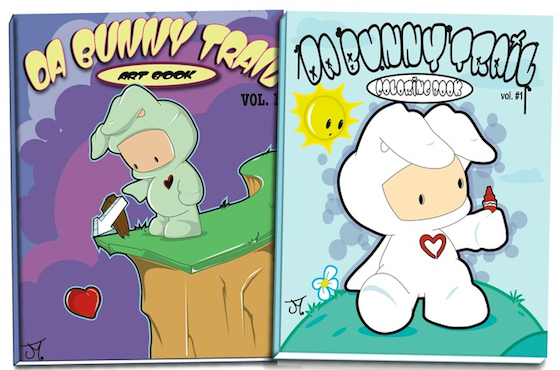 Donations start at $1 USD, and the more you donate the more perks you get for contributing to the funds. Perks include stickers, tees, skate decks, original art, and more-like a trip to Las Vegas and hanging out with Muniz himself! Check out Da Bunny Trail on Kickstarter here to see all the perks. The last day to donate is February 28, 2014, so be sure to get on it!
Source: Juan Muniz on Kickstarter