Johnny Cupcakes Frosty Tee
Winter is in full effect, so show your love for the white stuff with this Frosty shirt from Johnny Cupcakes. It's a snow man in the shape of the cupcakes and crossbones logo, complete with accessories-check out the Cobb pipe and broom at the crossbones!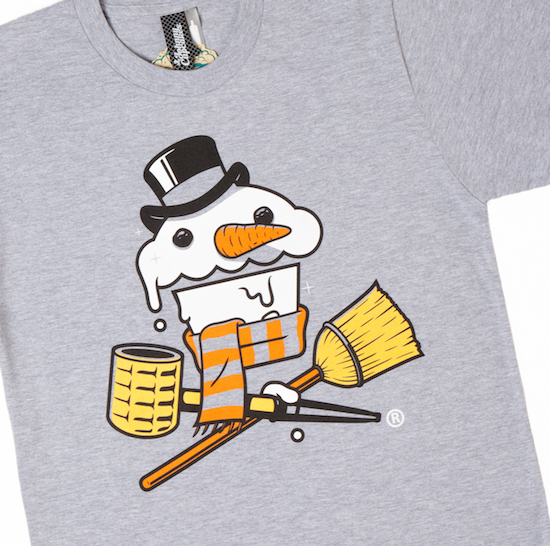 The shirt is made of 100% cotton and is available for men and women. You can get yours at Johnny Cupcakes stores and through the Johnny Cupcakes online shop now for $36 USD each.
Source: Johnny Cupcakes