Joe Ledbetter x The Loyal Subjects "Chaos Minis"
We love bunnies here at Kawaii Vinyl, so when we heard that Joe Ledbetter and The Loyal Subjects were going to release additional toys based on their Chaos Bunnies series we were super excited. Hints of the new toys came out earlier this week but they finally announced the new figures. The series is called "Chaos Mini," a collection of bunnies designed by Ledbetter. There's 12 designs to collect, including smaller versions of previously released Chao Bunnies as well as some new characters.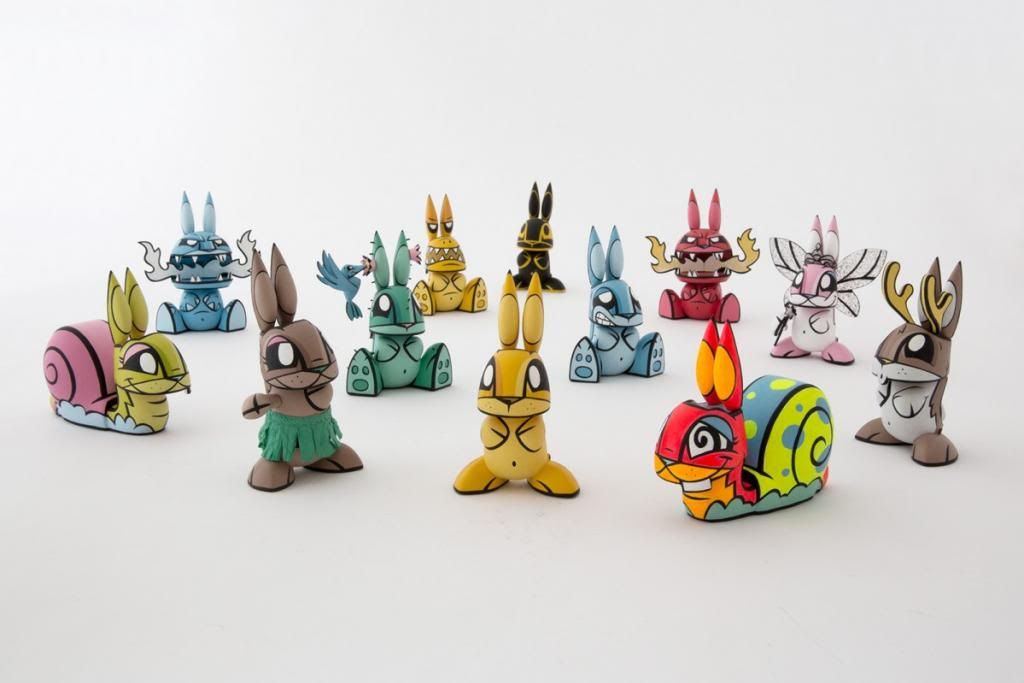 Each Chaos Mini stands at 4 inches and the entire series is blind boxed, which means you won't know what bunny you will get until you open the box. The Chaos Minis are priced at $14.95 USD each and aren't scheduled to be released until December 2013 but you can pre-order them today over at The Loyal Subjects and other designer toy retailers.
Source: JoeLedbetter.com