Joe Ledbetter x The Loyal Subjects x MSX Gallery "Panda Bunny"
Coming this week to China-based MSX Toy Gallery is the next colorway in Joe Ledbetter & The Loyal Subjects "Chaos Bunnies" series. Panda Bunny is a Beijing exclusive that we're itching to get a hold of. Who can resist a cross between two adorable animals, especially with that face?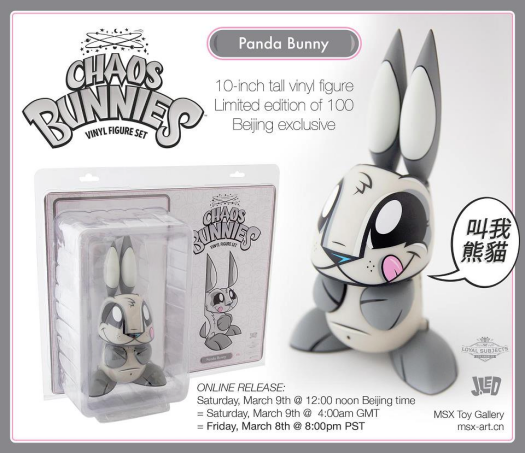 Only 100 pieces of Panda Bunny will be available and you can only get one through MSX Gallery. It goes on sale this Saturday, March 9, only at MSX Gallery. Can't get to Beijing? You can order one through the MSX Gallery online store starting at 12PM Beijing time (or Friday March 8, at 11PM EST). After the success of Pink Bunny release, we expect this smaller release to be gone FAST.
Source: Official Joe Ledbetter Fan Page