Joe Ledbetter x Loyal Subjects "Ghost Pirate Bunny"
Get ready to be spooked with the glow in the dark version of Joe Ledbetter and The Loyal Subjects's Pirate Bunny from the "Chaos Bunnies" line. This GID, named Ghost Pirate Bunny, will be making its at San Diego Comic Con later this month. This is 10 inches of GID goodness, complete with sword and eye patch.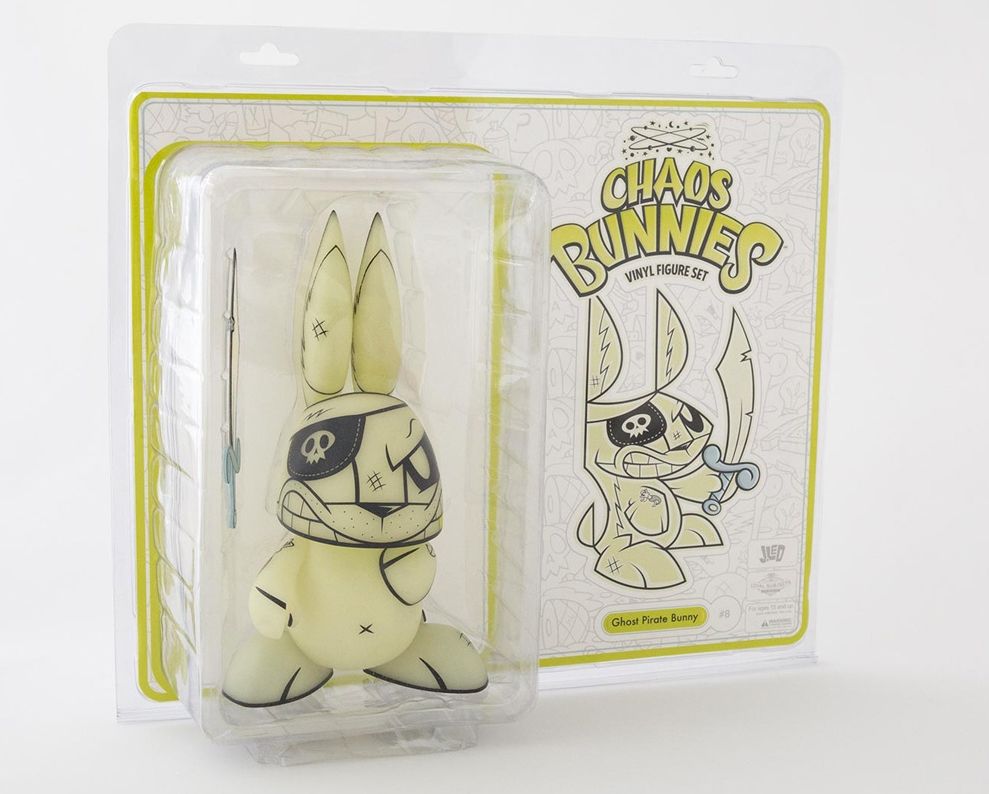 There's 300 pieces of Ghost Pirate Bunny that will be available, half will be on hand at the convention with the other half going on sale on the Loyal Subjects website. They'll be on sale for $125 USD each and both waves will be on sale on July 18, 2013. The first wave will be at the Loyal Subject booth at 1PM and the second wave will go live on the website at 2PM PST.
Source: Joe Ledbetter