Jeremiah Ketner's "Dreaming Of A Better Tomorrow" Print
Today is the release of "Dreaming of a Better Tomorrow," a new print by Jeremiah Ketner. We're used to Ketner's bright color palette, but this print appears to be brighter than previous works. Or maybe it's just us?
Either way, it's gorgeous!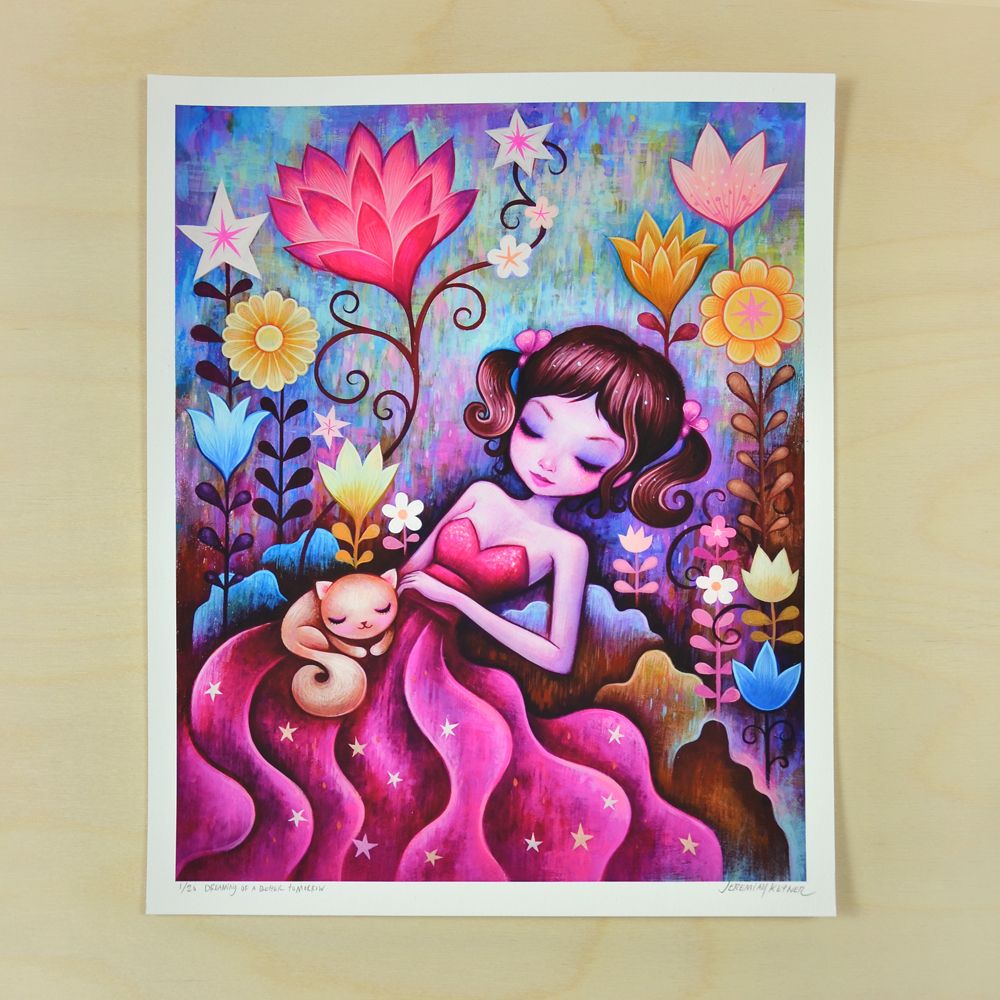 This print is 11 x 14 inches in size and is limited to 20 pieces. You can order a copy of this print now in Ketner's online store.
I'm happy to release my latest limited edition print "Dreaming of a better tomorrow ". This print is available now in my store. There are only 20 prints in this edition and they are priced at $25 each.
Source: JeremiahKetner.com