Jeremiah Ketner's "Bloom Drawing"
The newest art work from Jeremiah Ketner is bit different from his other pieces but it still shows the style that we love so much. "Bloom Drawing" is a black and white ink drawing, opposite from Ketner's usual colorful works. But we find that it doesn't need color.
The drawing alone is pretty impressive. It features a girl with oversized flowers in her head, all in Ketner's style. This is a one of a kind piece indeed!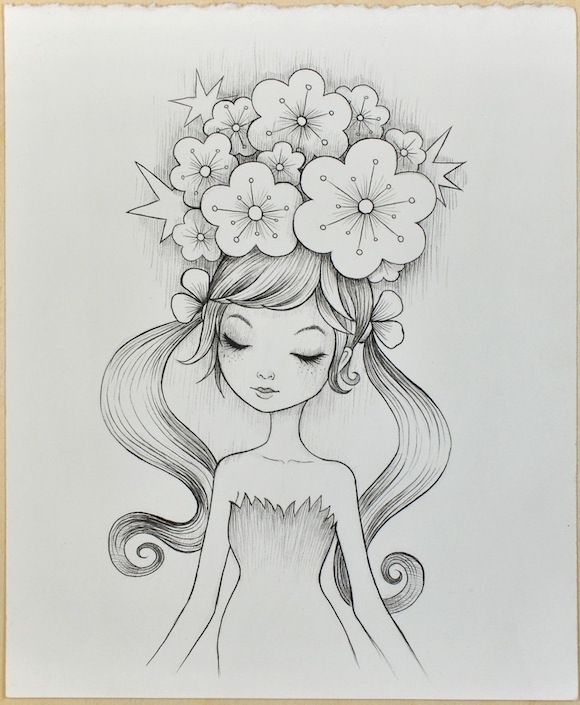 "Bloom Drawing" is 9 x 12 inches and is drawn on Stonehenge paper which is a speciality paper used for watercolor, pen/ink, and pencil works. You can get this now in Ketner's webstore for $175 USD.
Source: Jeremiah Ketner on Facebook