Wishlist Wednesdays: Jeremiah Ketner Zukie Custom
We always love the custom toys by Jeremiah Ketner but this custom is so pretty it's on our Wishlist this week! This custom Zukie was originally featured in Galerie F's "For the Love of Toys" group show back in April 2015 and we're still dreaming about it.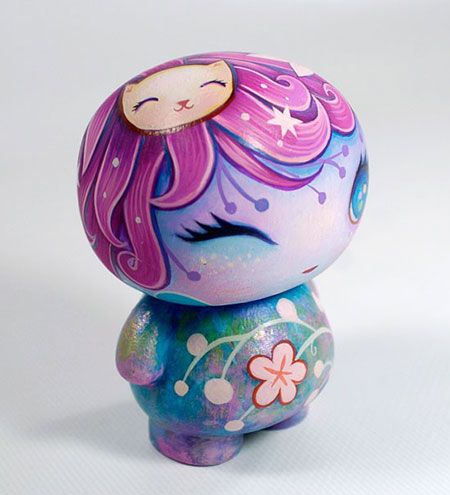 The Zukie platform is already super cute but the hand-painted details Ketner put on it takes it to another level. Whoever was able to score this was very lucky!
We haven't seen more Ketner Zukie customs since this piece so we're hoping that this isn't the only version. There's a possibility that a few might have been privately commissioned, but we wouldn't fault the owners for keeping theirs quiet. After all, this is so cute someone might want to take theirs!