Jeremiah Ketner "The Great Big Owl" Print
Jeremiah Ketner will be releasing a new print this Friday in his online shop. It's called "The Great Big Owl" and it's filled with several smaller owls circled around one large owl. Each owl is illustrated in a different style but they all have the same color palette that Ketner uses in his works.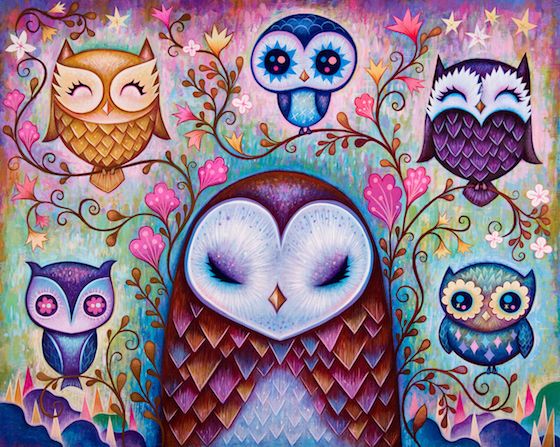 This print is 16 x 20 inches and is limited to 50 signed/numbered pieces. They will go on sale on October 24, 2014, at 12PM CST (or 1PM EST).
Source: Jeremiah Ketner