Jeremiah Ketner "Sleepy Kitty" Print
New works from Jeremiah Ketner just keep coming this season and we love them! This one is called "Sleepy Kitty" and it's pretty self-explanatory. It's a cute break from all the owls that Ketner has been working on this season. Such an adorable cat napping among flowers.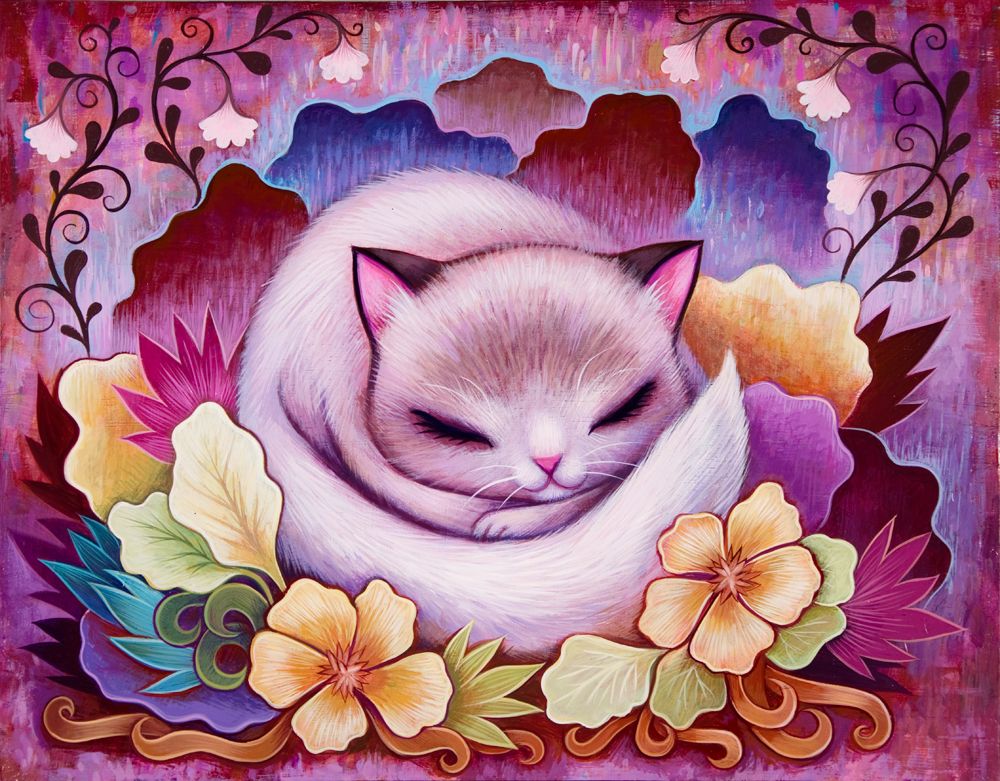 Sleepy Kitty is 11 x 14 inches and will come signed and dates. This is an open edition print, which means it's not limited to a set amount of copies (score!). You can order this print exclusively in Ketner's online shop now for $25 USD each.
Source: Jeremiah Ketner