Jeremiah Ketner's "Day Dreaming" at Rotofugi
If you're in the Chicago area this weekend, you must make a stop at gallery/retailer Rotofugi. Tonight marks the opening of Jeremiah Ketner's solo show "Day Dreaming." The show contains new original paintings by Ketner and is one of the first shows at Rotofugi for 2014.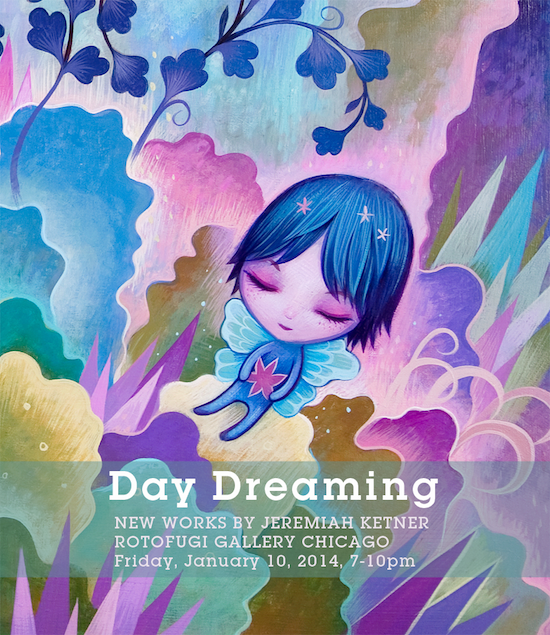 There's a reception tonight for the show and Ketner himself will be at the store to meet fans."Day Dreaming" will be up on display at Rotofugi until February 9, 2014.
Source: JeremiahKetner.com