Jeremiah Ketner & Martin Hsu "Unspoken Messages" at OhNo!Doom
What do you get when you take the surreal works of Small and Round and Dragon Boy and put them in a show focusing on all the things that people can't say? You get "Unspoken Messages," a new exhibit at Chicago-based retailer/gallery OhNo!Doom. The exhibit features the original works of Jeremiah Ketner and Martin Hsu.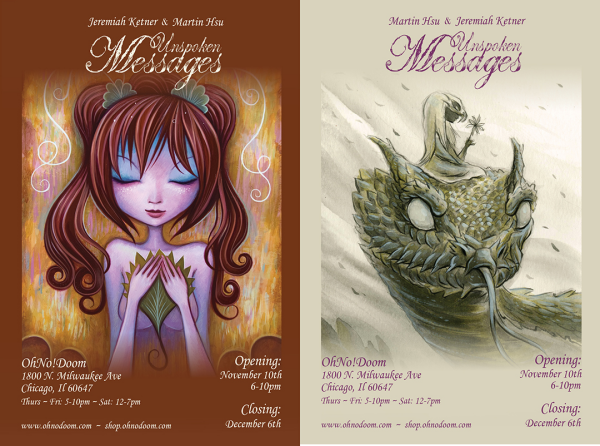 The show opens on November 10, 2012, with a reception from 6-10pm at the gallery with Jeremiah Ketner at attendance to meet fans. The show closes on December 6, 2012 if you can't make it to the reception. Also, OhNo!Doom plans to have a preview list of the works on their website before the show so you have a chance to purchase some amazing artwork even if you're not able to get to the show-check on their site to stay updated.
Source: Jeremiah Ketner & OhNo!Doom