Jeremiah Ketner Digital Sketches on Etsy
Here's something interesting from Jeremiah Ketner-black and white drawings! We've recently came across an Etsy store owned by Ketner himself. The products offered in his shop, Small And Round, now are "digital stamps" with the intended use for you to make your own handmade items. As per Ketner's description:
You may use the images to create handmade items, hand-colored cards, greeting cards and craft project as long as the are produced in limited quantities. Please do not share or post items for sale online unless part of a project, card, or other created design.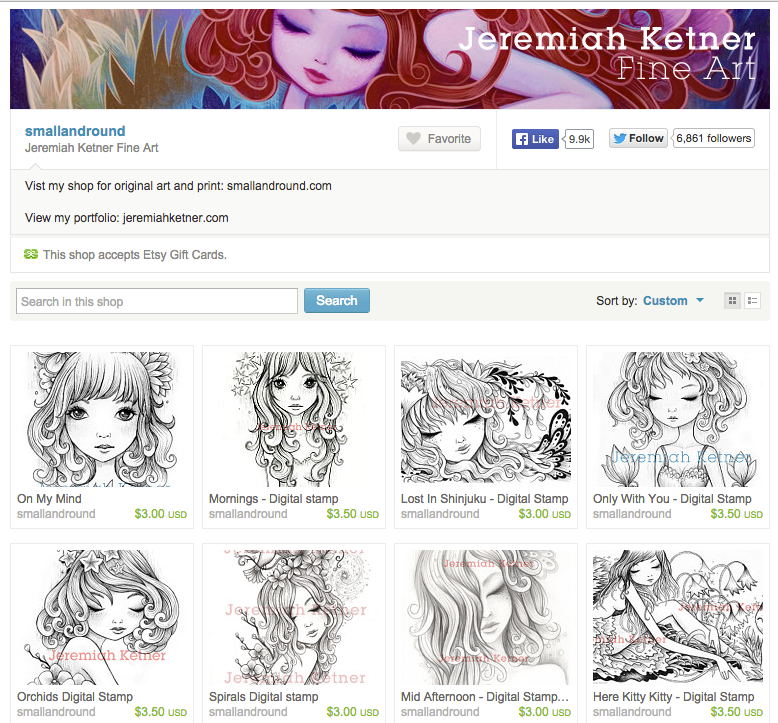 With eight designs in the shop now, you can get all to create a Ketner-based coloring book! Prices start at $3 USD per print, and there's a few other items available like full color prints and postcard sets in the shop as well.
Source: Small and Round on Etsy