Jellyzillas from The Jelly Empire!
Making their way into 2014 are new resin toys from The Jelly Empire. Selina Briggs is determined to take over the world with her Jelly Bots, and what better way to do it than making an army of monster-style robots? These "Jellyzillas" are breaking out this weekend so be prepared!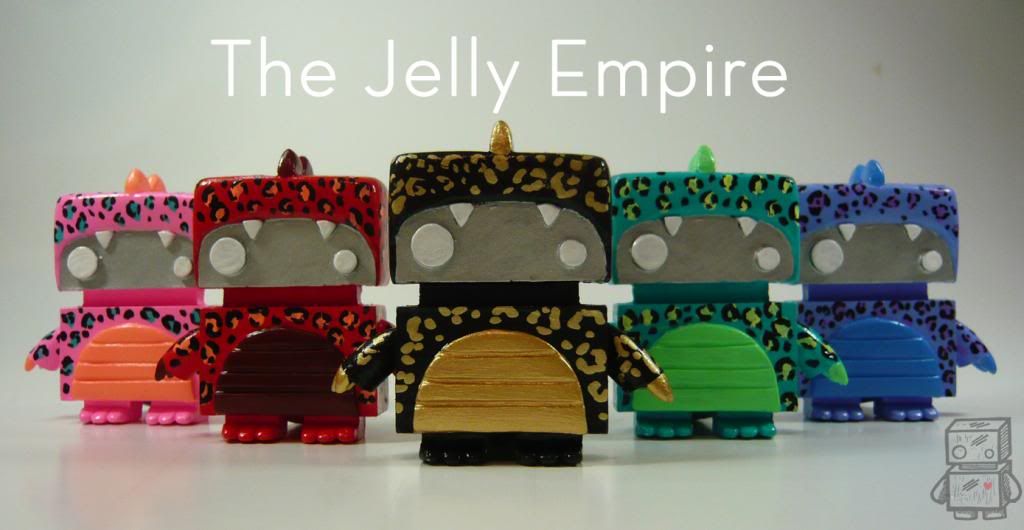 There's five Jellyzillas to choose from. They go on sale on January 25, 2014, at 1PM EST in the Jelly Empire online shop. They're be on sale for $40 USD each and limited so get catch one quick this Saturday!
Source: The Jelly Empire