Jelly The Robot Plush Kickstarter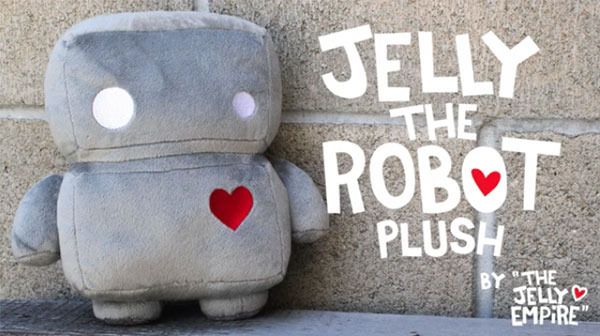 The Jelly Empire needs your help! Earlier this month Selina Briggs launched a new Kickstarter for a plush version of Jelly Bot. Ever since the first version of plush Jelly Bot was available back in 2013, these cute robots and fun variations of them sell out fast. There's such a demand for these plushes that Briggs has decided to mass produce them so everyone can get a chance to own one!
The Kickstarter started earlier this month and so far it's more than halfway to their goal. You can still contribute to it and pick up some adorable accessories as rewards. To see the entire campaign click here. Help grow the Jelly Bot army!