Japan LA x San X "Kutusitanyanko" Tees
These super cute tees are PURRRRFECT! They feature the San X sock cat aka "Kutusitanyanko" made their debut at Japan LA's Fancy Cat party this past weekend. Now the shirts are now available in the store and through their online shop.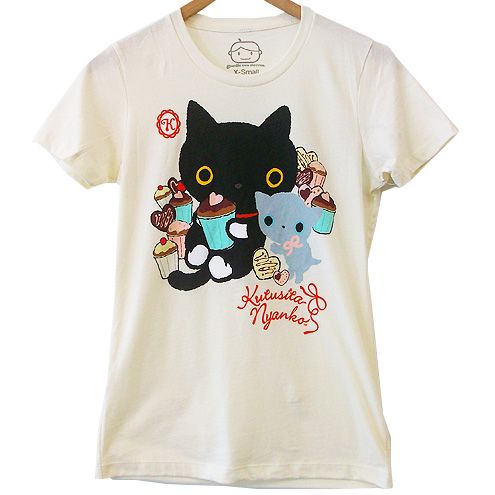 Each shirt is $25 USD each and are made of 100% cotton with Kutusitanyanko on the front. They come in women's XS, S, M, and L. These shirts are exclusive to Japan LA and on sale now so get them before they're gone for good!
Source: Japan LA