Jaclyn Yamada Lolita Circus Print
Step into the kawaii magical world that is Jaclyn Yamada! She's recently opened her online store full of colorful prints that combine Lolita style with bits of cuteness. The celebrate the shop's opening Yamada has released a new print, Lolita Circus!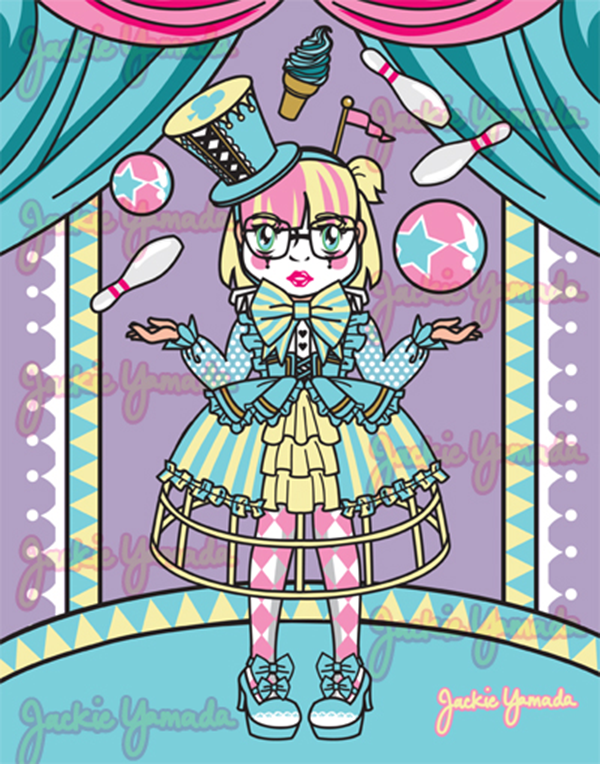 The print comes in three sizes for your enjoyment (5×7, 8×10, and 11×14). All three are available now starting at $12 USD and are made order. Get yours in Yamanda's shop today!