Hip Hop Candy "Sweet Ninja Moves" Shirt
Coming later this month is the "Sweet Ninja Moves" shirt from Hip Hop Candy. It's made of 100% cotton with bunny ninja that we're finding more cute than deadly.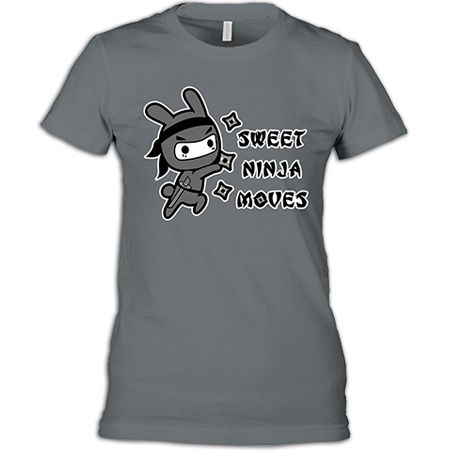 This "Sweet Ninja Moves" tee is on pre-sale for $20 USD. Shirts will start shipping around mid-May. Order yours on the Hip Hop Candy website now and get yourself some sweet ninja moves!
Source: Hip Hop Candy on Facebook