Hip Hop Candy "Strawberry Panda"
Hip Hop Candy has been showing some sneak peaks of their newest plush "Strawberry Panda" via their Facebook, but today you can finally order your own. This panda looks super soft-we can't get wait to get a hold of one for ourselves!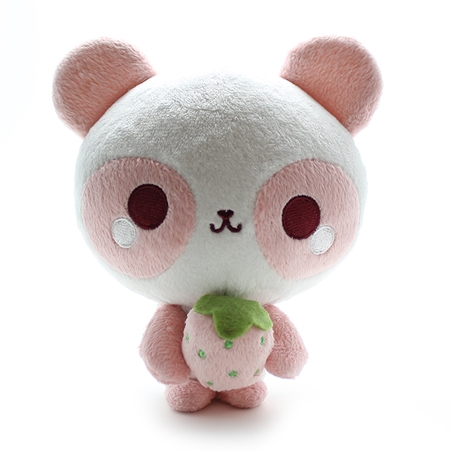 Strawberry Panda is about 6 inches tall and comes with a removable strawberry that you keep it attached to your panda or leave it off. The price during the pre-order is $19.50, and if you order before March you'll get a special strawberry/vanilla blend lip balm with your panda.
Head over to Hip Hop Candy now to order your Strawberry Panda just in time for Valentine's Day.
Source: Hip Hop Candy on Facebook