Wishlist Wednesdays: Geeky Daze by Sugar Arcade
Are you over Pokemon? You won't be after this week's Wishlist Wednesday feature! Geeky Craze by Philadelphia-based illustrator Sugar Arcade includes popular Pokemon characters having a good time. It was originally a print that was available during the Arsenal of Artists "No Toon Left Behind" group show at SubUrban Vinyl in summer 2015.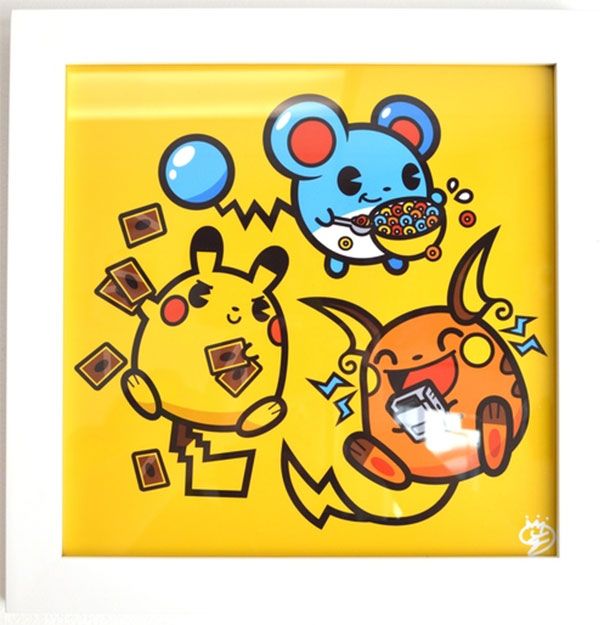 Geeky Daze was a giclee print that was in 12 x 12 inch in size. The piece sold the same day as the show's opening but we've been dreaming of this piece since. Who wouldn't love a cuter version of Pikachu on their wall? But we have a feeling that we may have another chance in getting this print. Fingers crossed!