Gary Ham's Custom "Wooper" Dunny
Gary Ham posted up a picture of two custom Wooper Dunnys toys on his Instagram and Twitter accounts earlier today and we are in love! We can't get over how adorable they are!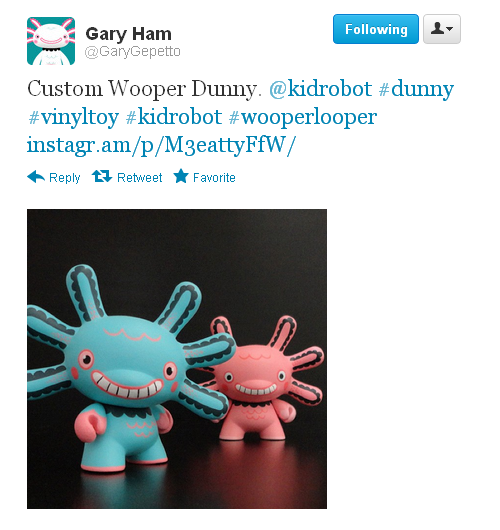 Sad part about these Dunnys is that they're not in production. But we'll keep our fingers crossed in hope that there will be Wooper Dunnys in the future.