Gary Baseman Ube Purple Yam Creamy
Stay cool this summer with a new colorway of Creamy by Gary Baseman! This latest addition to the Creamy line is "made" of ube, or purple yams. Ube is a popular flavor for desserts in the Philippines so it's only fitting that Baseman's Creamy also comes in such a sweet flavor. Not to mention Creamy looks pretty good in a light purple color!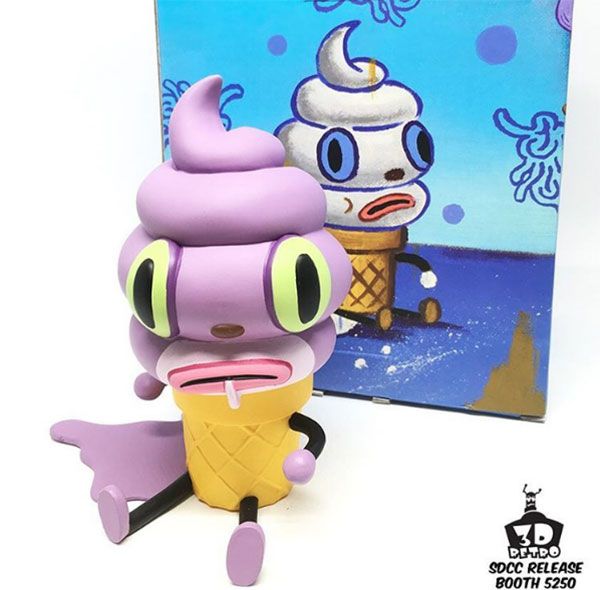 Ube Creamy will be available at the 3D Retro booth (booth # 5250) at San Diego Comic Con next week. It'll be available for $55 USD each and on a first come first serve basis. We haven't found much information about this colorway being limited edition or if it's exclusive to SDCC. We hope this means it'll be available through 3D Retro after the festivities!