Fros'tea Christmas Special Brew from Lunartik
Being released today is Lunartik Matt JOnes's special edition Cup of Tea toy. It's the Lunartik Cup of Tea toy designed as a snowman ready to welcome a now holiday, complete with a carrot nose!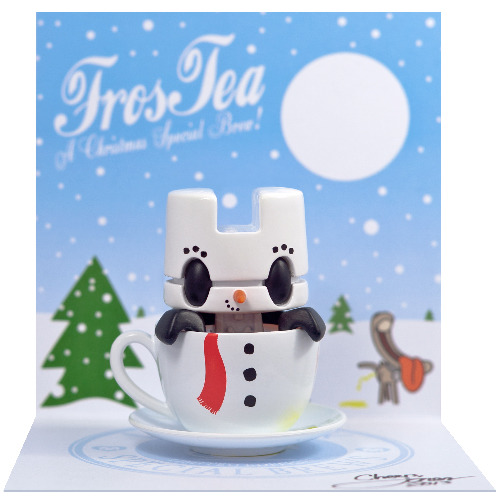 Fros'ted Christmas Special Brew is 2.5 inches tall and is limited to 100 worldwide pieces. You can get your now for £29.99 GBP each, or about $50 USD per cup. Get your sepecial brew by going straight to the Lunartik online store. Don't wait!
Source: Lunartik