FriendWithYou's "Light Cave" at The Standard High Line
This Monday in New York City, FriendWithYou will be launching a new art light installation that we think will add additional fun. Light Cave is the largest inflatable installation created by FriendsWithYou, and was commissioned by the Art Production Fund and The Standard Hotel and will be up for September.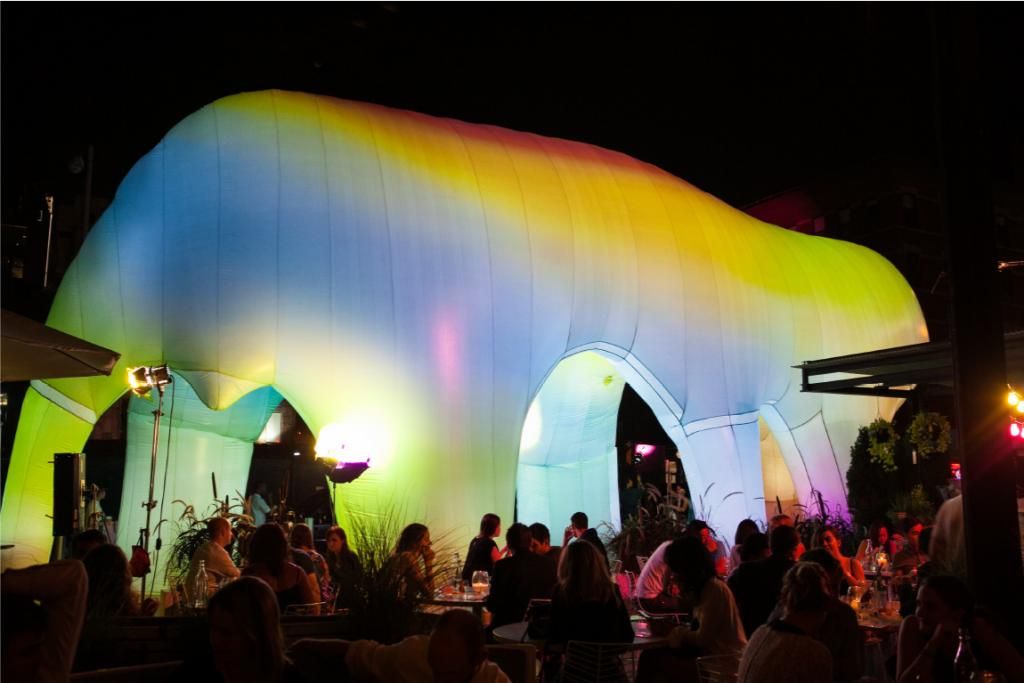 This 55ft x 25ft x 14ft inflatable is a living breathing monument, pulsating with energy and light, creating a sensory rich experience that unifies viewers under its canopy. The sculpture prompts viewers to explore the vibrantly colored cave, encouraging communal and personal experience.
It sort of looks like an elephant doesn't it? You can experience Light Cave at The Standard High Line Plaza, located at 848 Washington at 13th Street right in Manhattan.
Source: FriendsWithYou