Friendswithyou's "Happy Gift" & "Mushroom Bounce House" Installations Spring 2014
Scottsdale, AZ, is lucky to host two inflatable installations by Friendswithyou this weekend. The first one is their Happy Gift Installation that was in Seoul in Spring 2013. Happy Gift is making its first U.S. appearance at the Scottsdale Arts Festival.
Here's a picture from Happy Gift's appearance in Seoul: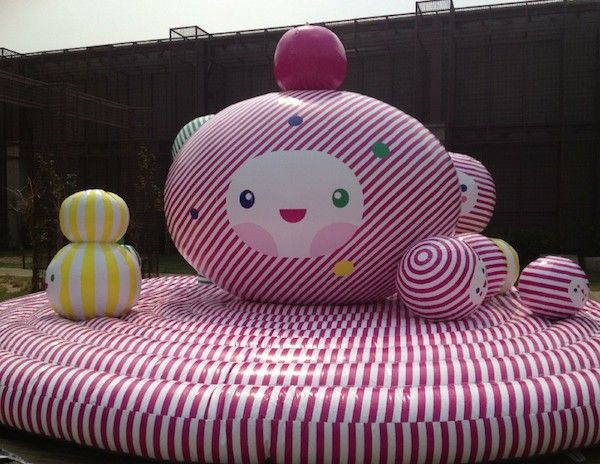 This year Happy Gift will join another inflatable installation called "Mushroom Bounce House." This installation has been in Toronto, Miami, and New York City making its last appearance in 2011.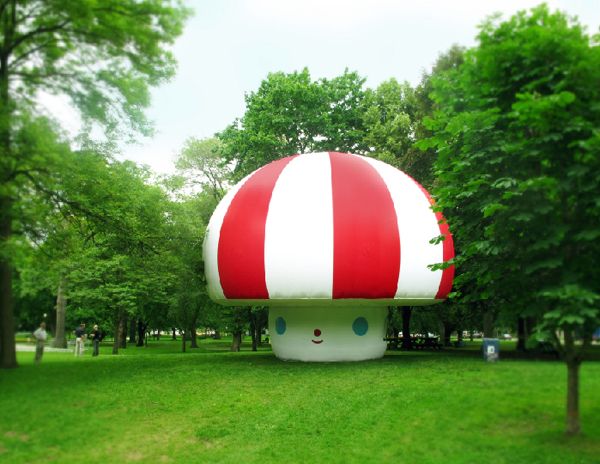 Today is the last day of the Scottsdale Arts Festival, however you can still catch the two at the Canal Convergence Spring Equinox later this month.
Source: Friendswithyou