FriendsWithYou "Mr. TTT" Prints
In celebration of FriendsWithYou Rainbow City installation in Bangkok this summer, they are releasing a collection of limited edition prints. "M. TTT" looks like the inflatable columns that are on display in the Rainbow City installation and just like the playground it comes in bright colors.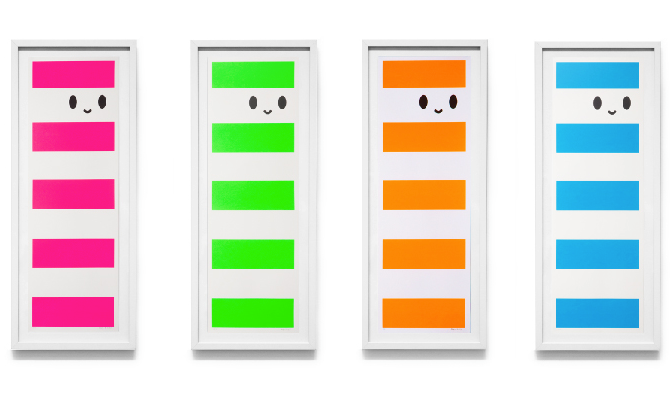 The print is 10x 30 inches in size and the colorways are limited to 25 pieces each. You can purchase these prints now through FriendWithYou online store for $200 USD each. Bonus! If you purchase all four colorways you will receive $100 USD off your order.
Source: FriendsWithYou