Wishlist Wednesdays: Frank Kozik Empress of the Underworld Hello Kitty
Every now and then there's a toy that makes us do a second take to see its cute potential. That's how we feel about Frank Kozik's interpretation of Hello Kitty for this week's Wishlist Wednesday. Empress of the Underworld is an interesting take on Sanrio's popular character, but the more we learn about it the more we want one!
Empress of the Underworld was designed by Kozik back in 2010 with Kidrobot. At first we weren't so sure about this figure but the more we see it the more we love it, all the way down to its little hoof feet. Not to mention, the spider companion is pretty adorable too!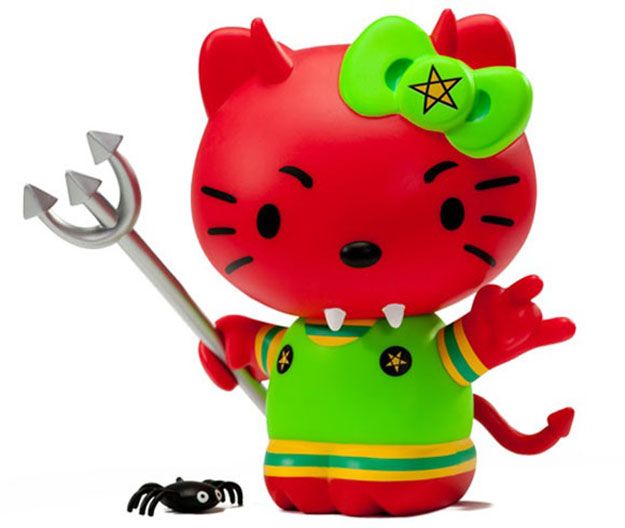 As you can imagine, Empress of the Underworld is had to come by as it was released 7 years ago. You can try to score one on eBay if you're looking to add one to your collection.