Fluffy House Fluffy Rabbit Set
Check out this set of adorable bunnies by Fluffy House. The Fluffy Rabbit Set includes three rabbits. The set includes two white Naughty Rabbits and a friendly Gray Rabbit.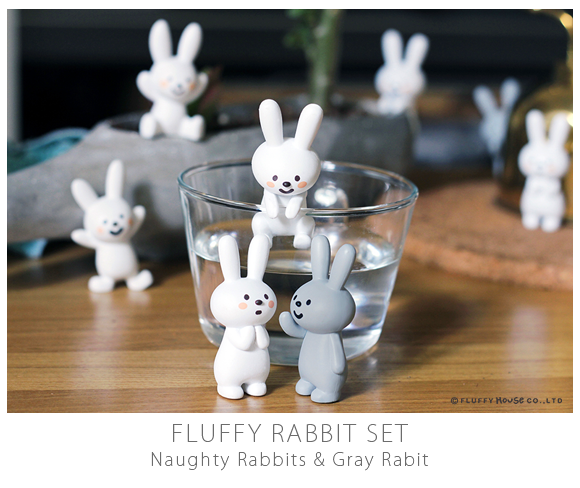 Each Rabbit stands at about 2.5 inches tall. There's at least three different designs of Naughty Rabbits you can get but there's one Gray Rabbit. You can pre-order the set now in the Fluffy House online store for $19.99 USD each. These trio of rabbits are scheduled to ship in mid-October.
Source: FluffyHouse on Facebook