Fluffy House Nappy Bear & Naughty Rabbit Enamel Pin Set
What's better than one cute enamel pin? Two cute enamel pins! Luckily Fluffy House knows this and released a new pin set featuring Nappy Bear and Naughty Rabbit.
Considering the duo seems to always be around each other with Naught Rabbit getting in Nappy Bear's way, it's makes sense that the two pins are together. Plus they're both adorable!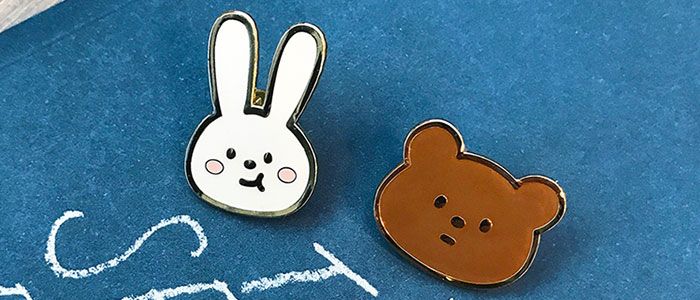 Order your Nappy Bear and Naught Rabbit Pin Set on Fluffy House's shop today for $12 USD each and add this cute flair in your life!