Fat Rabbit Farm "Stick-A-Bun" Stickers
Fat Rabbit Farm has a new collection of stickers out. These stickers called "Stick-A-Bun" are made of vinyl and are removable/reusable. You can put them on any clean flat surface and they won't leave any residue behind.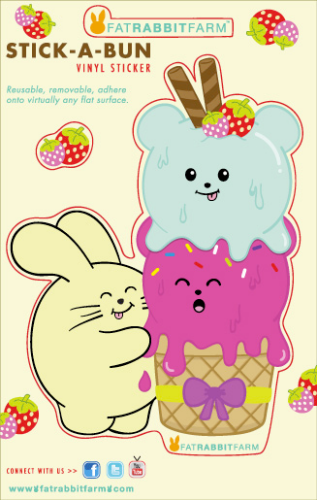 Most "Stick-A-Bun" stickers are priced at $4.99 USD each and are sized at 4 x 6.5 inches with the exception of one larger sticker that runs for $9.99 USD. You can order these in the Fat Rabbit Farm online store now.
Source: Fat Rabbit Farm