Fat Rabbit Farm "Oh Dear" Shirt
You better be ready for the newest shirt design from Fat Rabbit Farm. The latest limited edition shirt has the Fat Rabbit Farm mascot Babee in mid-air about to land onto a see-saw. Babee looks so happy she doesn't see that she's about to catapult Yetabun (another FRF character) into the air. Thus, the name of this shirt design is called "Oh Dear." OH DEAR INDEED!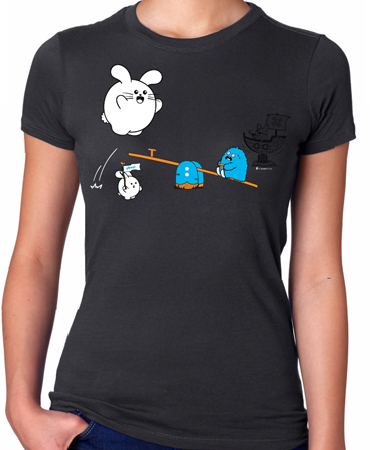 The shirt is made of 100% cotton and is limited to 400 pieces. They come in men and women sizes so you can get this funny shirt for any size. They're on sale now for $25 USD each.
Source: Fat Rabbit Farm