Fat Rabbit Farm "Ninja Babee V 2.0" Plush
Fat Rabbit Farm has new versions of their previously released Ninja Babee plush. Introducing Ninja Babee Version 2.0 and this time she's comes with killer weapons!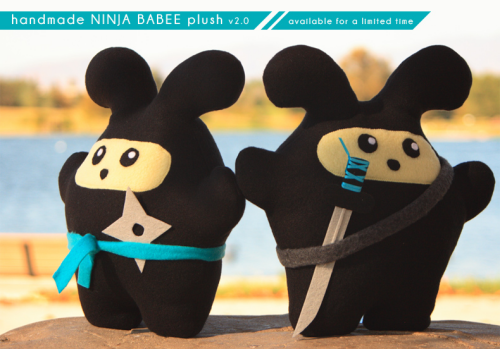 There's two Ninja Babees to choose from-one comes with a sword and the other comes with throwing stars. Both plushes are sized as 12 x 12 x 3.5 inches and they're only available for a short time. They currently available for pre-orders between now and October 5, 2012, for $25 USD. You can order Ninja Babee plush in the Fat Rabbit Farm online store now.
Source: Fat Rabbit Farm